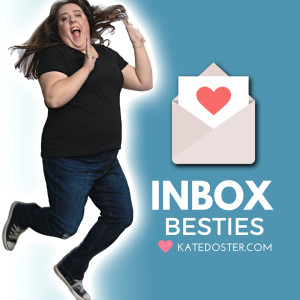 Wednesday Nov 20, 2019
#117 How To Do Pinterest (The Right Way) with Kate Ahl of Simple Pin Media
Ready to simplify & streamline your Pinterest marketing strategy?  
Kate Ahl of Simple Pin Media is diving deep on the ins and outs of standing out on Pinterest.  Best part is, it's easier than you think! This episode is jam-packed with easy, actionable steps you can take today to get the most out of your Pinterest marketing.  Plus, Kate shares how to work with the algorithm to get the most out of each and every pin without having to repin all day long.
Tune in to get the insider tips on:
How to know when it's time to ditch group boards
What it's like managing a large team (of 40 people!)
Scheduling your pins (and what that means for your reach)
Why the images on your pins are just as important as the description
How metrics work on Pinterest
How long it takes to see results with Pinterest marketing
How setting big goals affects your mindset
And more!
For the full blog post that goes with this episode, click here >
Official Bio //
Kate Ahl is the owner and founder of Simple Pin Media, a Pinterest management company. They help their clients focus back on their business by taking over all aspects of Pinterest marketing. After working with over 600 Pinterest accounts they have learned how to pin for all types of companies and niches. Kate has taught tens of thousands about Pinterest marketing through various speaking engagements and her podcast, the Simple Pin Podcast. She aims to teach simple, actionable tips to help you create forward movement in your business instead of feeling overwhelmed.
Resources mentioned //
Kate's Links //
Website:
http://www.simplepinmedia.com/
Podcast:
https://www.simplepinmedia.com/simple-pin-podcast/
Email:
simplepinmedia@gmail.com
Freebie:
Simple Pin Collective
Simple Pin Podcast
https://www.simplepinmedia.com/pinterest-planner/
Favorite social media profile:
https://www.instagram.com/sarablakely/
Comments (0)
To leave or reply to comments, please download free Podbean or